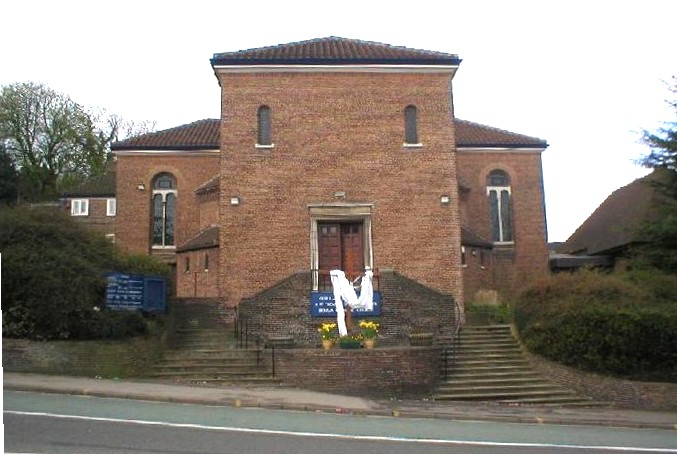 Our Lady of Beauchief and St Thomas of Canterbury
S8 7UD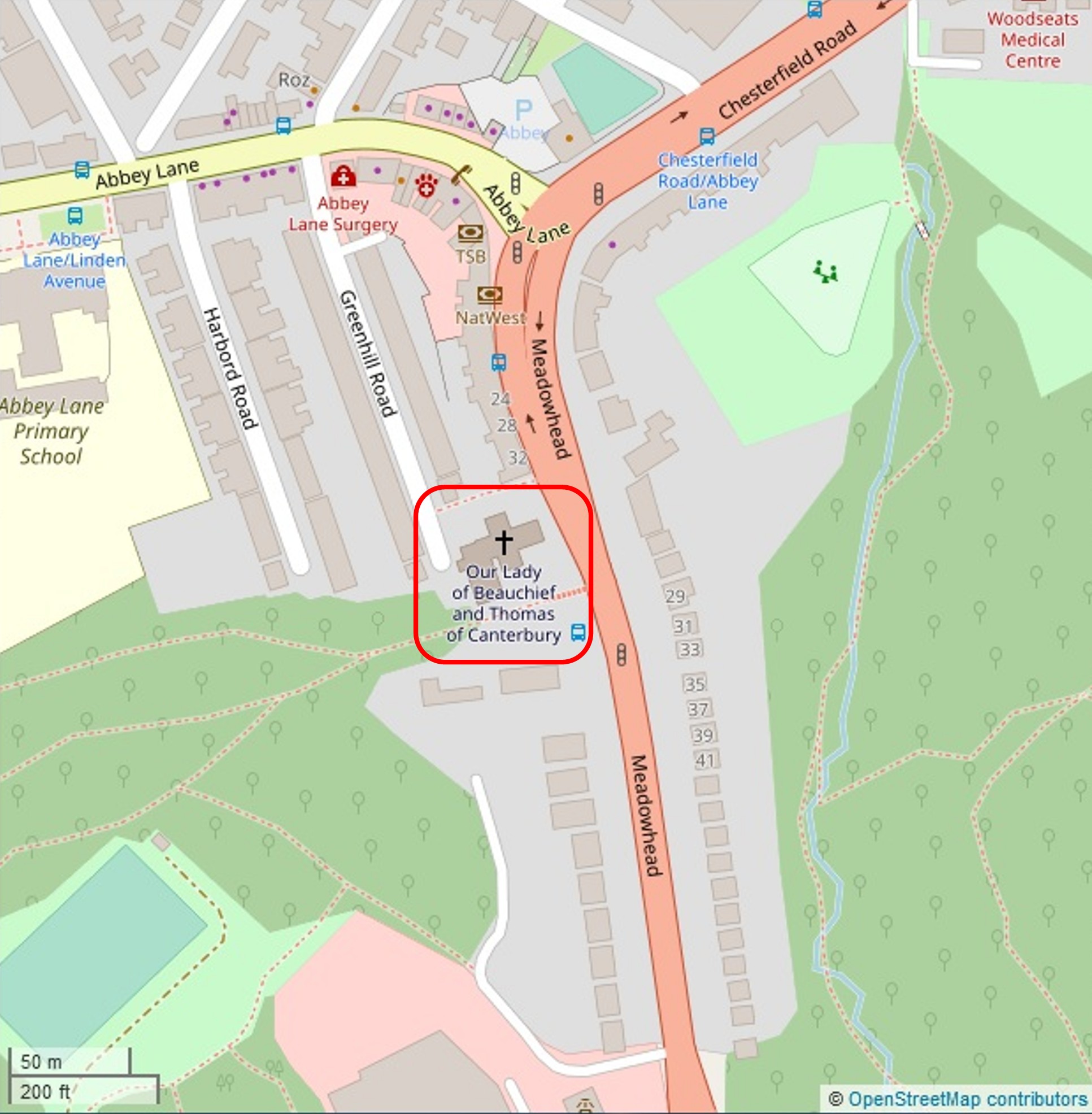 Map Data licensed under the Open Data Commons Open Database License (OdbL)
Copyright and Licence

Our Lady and St Thomas is located south of Sheffield City centre on the A61 in the suburb of Woodseats. Parking outside of the Church on Sunday mornings is restricted to blue-badge holders and to 1 hour before 12.00 on other days. Nearby street and supermarket parking is available.
Owing to the COVID-19 pandemic Public Masses in the Parish are limited: always check the latest newsletter for any additional information.


Parish Public Masses
Sunday Masses
Saturday:
5.00pm at English Martyrs
Sunday:
09.15am at OLST
11.15am at OLST

Weekday Masses
Monday:
No Mass
Tuesday:
10.00am at English Martyrs
Wednesday:
10.00am at OLST
Thursday:
No Mass
Friday:
10.00am at OLST
Saturday:
No Mass

Exposition
Saturday:
10.30-11.30am at OLST
Benediction
Saturday:
No Celebration
Confessions
Saturday:
No Reconciliations
but contact
Fr. Stephen directly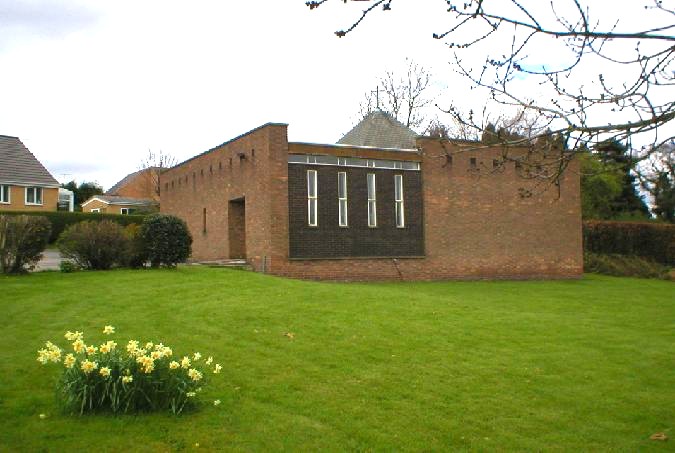 English Martyrs, the Chapel of Ease to
Our Lady of Beauchief and St Thomas of Canterbury
S17 4DR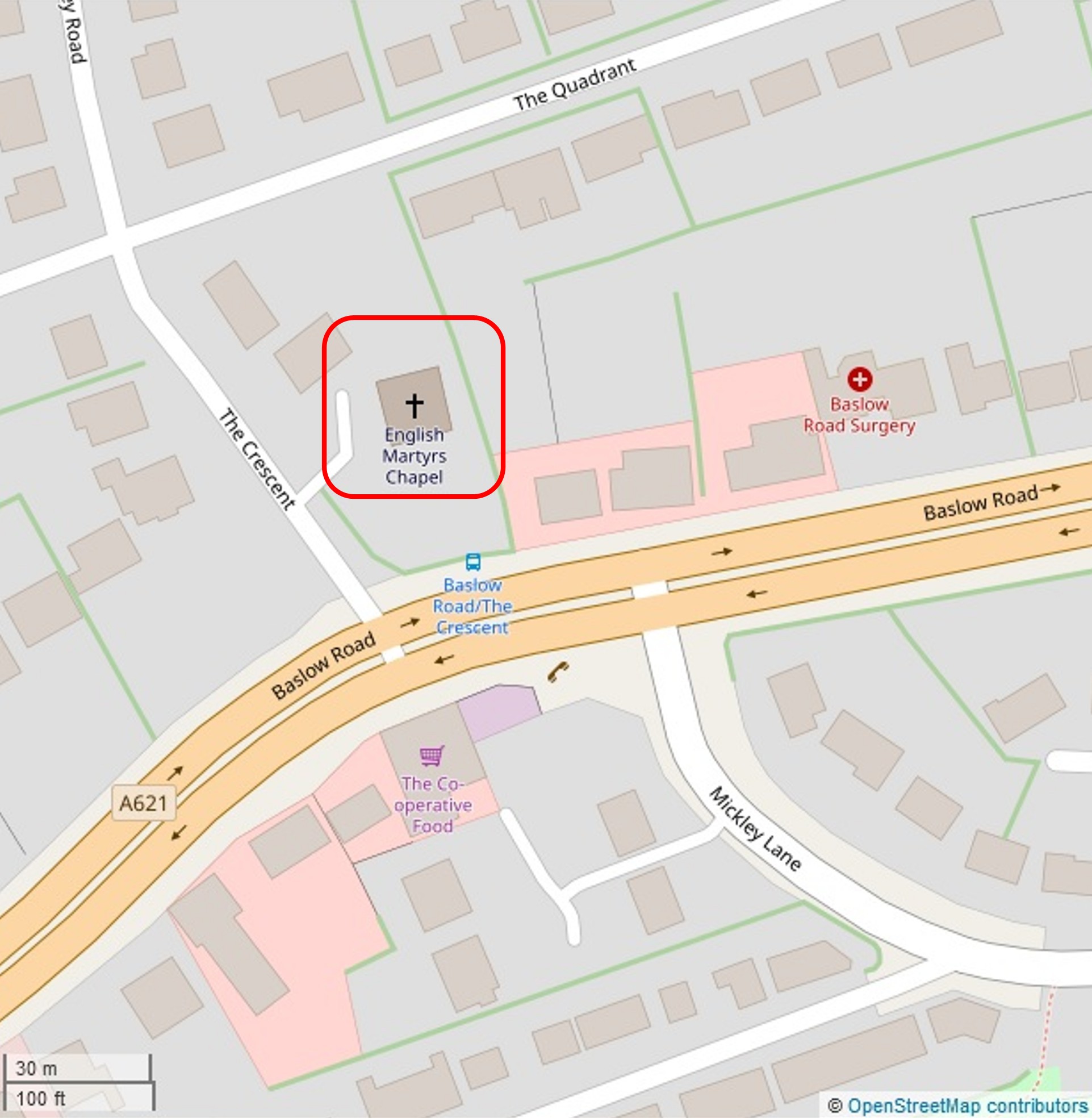 Map Data licensed under the Open Data Commons Open Database License (OdbL)
Copyright and Licence

English Martyrs, Chapel of Ease, is located at the junction of the A621, 'Baslow Road', and 'The Crescent' in the village of Totley. There is a limited number of on-site parking spaces and there is local road-side parking.